The Director of High Performance at the Toronto Blue Jays recommends some of his favorite titles in the fields of learning, trust building and managing your messages.
Atul Gawande, Checklist Manifesto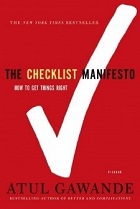 Honestly it's hard to choose between this or his other books, 'Better', or 'Complications'. He's a great writer, and his insights into performance in medicine are relatable to any kind of high stakes performance. Checklist Manifesto is perhaps the most basic of these three books, but I've shared with many coaches I work closely with who appreciated the simplicity and relevance when winning and losing really is life and death.
Stephen Covey, Speed of trust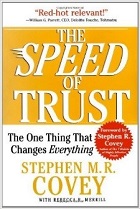 Perhaps the most important key to success in high performance teams is in the strength of relationships. This book was recommended by a dear friend and hit the nail on the head of trust as the key variable to relationship building, specifically by targeting character (integrity and intent) and competence (capability and results). A practical guide to something most people take for granted.
Adam Grant, Give and Take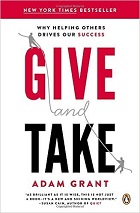 A speaker at Leaders NYC in 2015, Adam's book might feel like an oversimplification on how people interact with reward seeking behavior, but there is a powerful message here. As a leader and manager of high performance staff, I know all too well the impact of finding the right candidates, and the problem of hiring the wrong ones. This resonated for me and think it's a must read if you play a role in hiring people.
Benedict Carey, How We Learn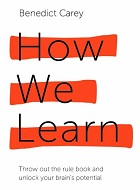 Ultimately we're all learners, but I've found there are a lot of assumptions and a lack of awareness on research for coaches and people in the performance space on the process of learning. This book did a great job of condensing literature from both cognitive psychology and motor learning worlds that's a great refresher to help make sure we're not wasting time!
Chip and Dan Heath, Made to Stick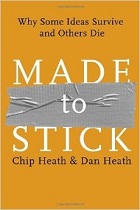 This is one I love to share with coaches, and performance staff whenever I can. So many people have great subject matter expertise, but this book does a great job in sharing a formula for how to make your message and content capture the imagination and really stick! I present a lot and this really helped me be consistent with landing stories or concepts with an audience.
Category Partners