The New York Giants won the Super Bowl in 2007 and repeated the feat in 2011. The franchise's President, CEO and co-owner, John Mara, attributes these victories to a constant quest for knowledge.
"You're never too old to learn," he told the Leaders Performance Summit in New York in 2013. "You have to keep changing with the times. Stick to your core beliefs but you've always got to be aware of what else is going on in the league. We have to ask: can we do something differently that's going to make us better?"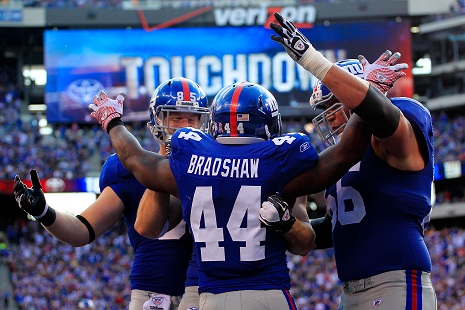 The competitive world of NFL, where each franchise is constantly battling to fill its 53 roster spots while remaining within the salary cap, forces them to be astute and open to calculated risks. One area ripe for exploration is players whose value has fallen in free agency due to behavioral or disciplinary problems at a previous franchise.
John was joined onstage by the Giants' General Manager Jerry Reese. "When you start to build your team you think about character," he said. "But we don't mind having what we call a couple of 'alley cats' around." An 'alley cat' is a gifted footballer of questionable temperament. Too many will cause an unbalance but the right blend, he says, can elevate a team as alley cats provide that element of risk and spontaneity that can make disciplined teams better.
"Our General Manager George Young used to say all the time 'If you have a team full of choirboys you're not going to have a very good team'," said John. "We get guys in our organization that have some questionable incidence in their past so that we can work with them and get them to grow up a little bit." He accepts that it does not always work. "You're dealing with 22 and 23-year-old kids who have come from some pretty tough backgrounds but you have to take a risk every once in a while." A successful gamble can see the Giants gain a player with the potential to perform above his market value.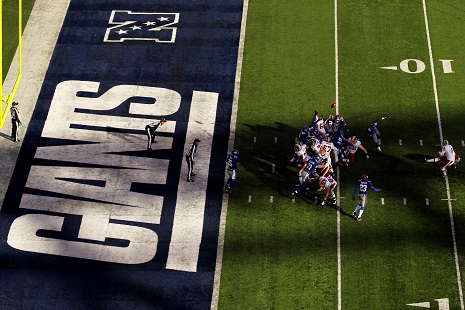 John avoids micromanaging: "If you have a General Manager or a Head Coach that comes to you with conviction about something and you're constantly second-guessing and overruling them you're not going to have success." The success that came from George Young working with Bill Parcells in the 1980s has been rekindled with Jerry and Tom.
Personnel decisions are made by Jerry rather than Head Coach Tom Coughlin. "Some give the Head Coach the authority but we never believed in doing that. In my experience, Head Coaches tend to think about next week's game. The General Manager tends to take the longer term view and that's why I was never comfortable giving the Head Coach authority over personnel. Now we're fortunate that Jerry and Tom seem to be on the same page 99 per cent of the time."
With a sustainable hierarchy in place the Giants are well placed to take the risks that can define a winning or championship season.