Last week, Leaders Meet Innovation returned for a second edition as the NBA brought the Global Games to London once again. The latest in the Leaders Meet series, in association with SAP, Cisco and the NBA, brought together 250 of the finest minds in the industry for a morning Summit exploring innovation and technology.
Taking place at BAFTA in London, the morning set the scene for Orlando Magic and Toronto Raptors to tip off the NBA Global Games starting with the Commissioner of the NBA, Adam Silver taking to the stage. Silver kicked off the morning with a compelling session looking into how digital technology has changed the way basketball is played, coached, watched and marketed.


The morning continued with an inspiring session from Quentin Clark, Chief Business Officer, SAP SE who provided valuable takeaways looking at the trends and predictions for the next wave of technology disruption…



The audience then heard from the publishing world with a panel including News UK, Guardian and Conde Nast who shared light on what the future holds for news and online publishing. TaskRabbit and eMoov.co.uk provided an insight into disruption of a market before Buzzfeed, Maker Studios and Red Bull Media House took an indepth look into the topial subject of creating, distributing and monetising online content.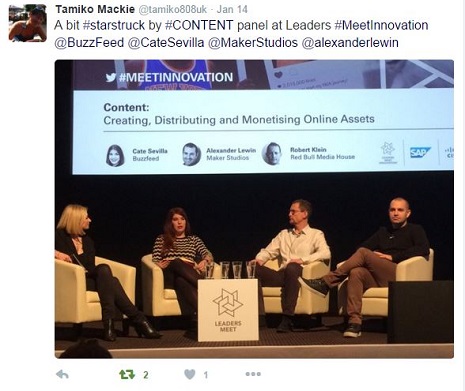 The morning came to a close with Chintal Patel, Head of Solutions, Cisco, enlightening us on what the internet of everything means for us in 2016. McDonalds, SAP, 10 Downing street all joined Mal Fletcher, Social Futurist on stage to share their very different experiences with digital transformation and discussed how digital strategy, connectivity and devices can change how we work, live and play.





The day concluded with a Cisco Telepresence with NBA legend Alonzo Mourning who opened up to the audience about the pressures and opportunies that technology opens for current athletes..